About Me
I am simply
Silo
:3 If you wanna know more about me then
ASK
. I'll be frank with you. I'll be happy to answer any of your questions. :D
::I love
God
::I love my family, friends, and
loved ones
::I love taking
pictures
.
::I take photos of things I find
special
.
---
DISCLAIMER: I DON'T OWN ALL OF THE PHOTOS I POSTED HERE UNLESS I SAY SO OR IT HAS MY WATERMARK.
I also give credit via click-throughs or links.
If you want me to follow back then just message me.
If you know me in real life then message me. :)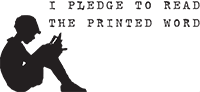 Guy: *gives a lot of smiley kisses and hugs*
Girl: You spoil me. :3
Guy: Am I spoiling you? I'm just loving you. :3
Girl: You spoil me with kisses and hugs and love.
Guy: I don't see anything wrong with that. :3 :*
cherrycutiebee reblogged this from kittychomp